This is a really short guide for running multiple Lunia clients on the same computer.
Keep in mind that you need a VERY fast computer to run the second with no lag.
1.) You need to download and install bittorrent:
http://www.bittorrent.com/
*Note: You usually don't have to worry about all the configuring and speed tests.
2.) Download
this
torrent and double click the icon. It will automatically begin downloading the program after you click OK.
3.) Download
this
also. Double click the icon and OK.
4.) Once both are downloaded highlight all the .rar files in the VMWare Workstation folder, right click one, and Extract Here. Once finished, install the VMWare Workstation. When it asks for a serial enter one of these:
FG7TH-63Z0P-M81UZ-VMXEX-PKHW6
ZF7RA-2WZ56-484QP-14WZC-WFRUD
AZ35H-FGZ5J-H8DCZ-K7NGV-XC0E8
*Note: Don't worry about the name and company name.
5.) Extract the .rar you downloaded in step 3.
6.) On the main VMWare Workstation screen click Open Existing VM or Team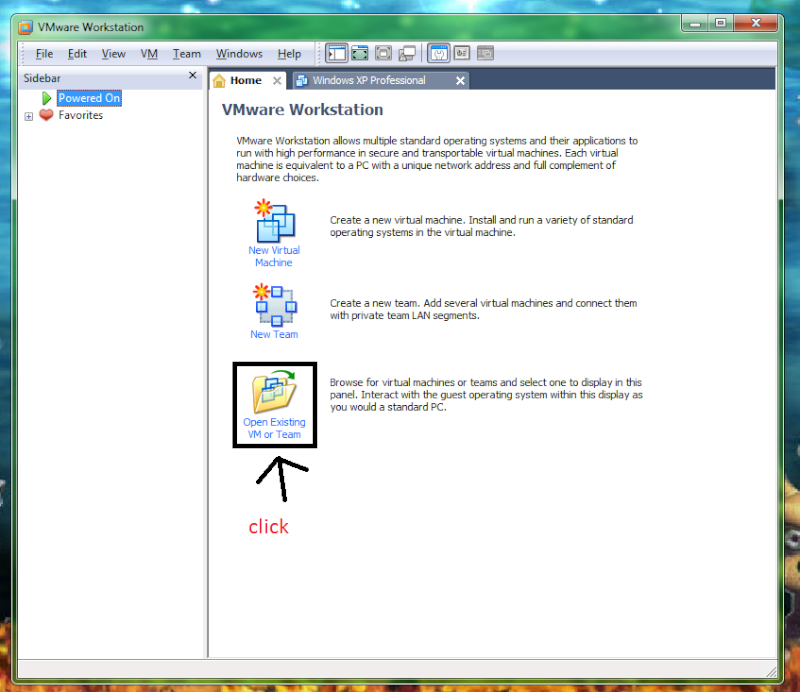 7.) Browse for the file labeled Windows XP Professional in one of the folders that was extracted in step 5.
8.) Click Yes and Move on any pop ups that appear.
9.) Once all of the above steps are completed click
Power On this Virtual Machine
. This should happen:
*Note: You may have to wait a few seconds/minute.
10.) Download the ijji REACTOR and Lunia on the virtual PC.
!TIP!
While running both clients, if you need to do something on the Lunia client running in the VMWare try minimizing the other client running outside VMWare, even if temporarily. It will drastically speed up the VMWare client. This works great for afk fishing in the background while do what you have to do on your main account.
Remember that most torrent downloads are looked down upon by most businesses. You take full responsibility on any illegal activities you do with them.
If anyone has any questions or needs any help just ask here. That's what I'm here for! =D
Admin




Number of posts

: 19


Registration date :

2009-03-07



is there a way to not get disconnected from lunia ? i can only afk for like 20-30 mins and then it will disconnect me . So ... help plz

name1es

Guest





The extraction wizard always in unresponsive near the end...idk wat to do..should i wait for it? uz its annoying

HI

Guest





Don't know what to tell you because I didn't have any problems with extracting or anything. As far as disconnecting you need pretty fast internet and a large amount of bandwidth to support both clients simultaneously. I have about 18 Mbps and it starts to lag when I have 3 clients running and streaming videos at the same time. So I'm not sure if it's your internet or possibly your computer.

andy

Guest





hi , does this only work for lunia?

Rody

Guest





Yes but there is an easier, more stable way of doing this now. Just download Sandboxie and search on google how to use it.

Andy

Guest






---
Permissions in this forum:
You
cannot
reply to topics in this forum